Glenda Farrell
---
Born June 30, 1904, in Enid, Oklahoma, Glenda Farrell started in acting at the age of seven as Little Eva in a stock company production of Uncle Tom's Cabin. Farrell's education was at the Mount Carmel Academy Catholic boarding school for girls in Wichita, Kansas.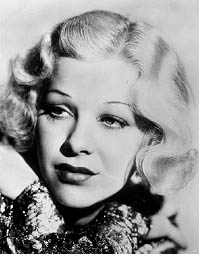 While doing stock company work as a young actress, Farrell toured through the east coast (she was in Cobra and The Best People with actress Charlotte Treadway, at the Morosco Theater in Los Angeles, California in 1925) and finally traveled to acting work in New York City on Broadway, starring in Skidding in 1929 and the stage version of Life Begins and On The Spot, where she played the part of a gangsters "moll.".
She was signed by First National Pictures (owned by Warner Bros) to appear in the screen version of Life Begins, a "women's picture" about a hospital maternity ward (it also featured Aline McMahon, who starred with Farrell in the 1934 Heat Lightning). Life Begins ultimately starred Loretta Young and was not released until September 1932. Meanwhile in July 1930, Farrell was given the role of the dancer Olga in Mervyn Leroy's Little Caesar.
She invented and developed that made-tough, uncompromising, knowing, wisecracking, undefeatable blonde. - Writer Garson Kanin
She played the part of the blonde-haired (she was actually naturally brown haired), witty woman up from the underclass (or underworld) numerous times, appearing in some 40 films before launching into her "series" movies as reporter Torchy Blane in Smart Blonde in 1936. In 1939 she returned to stage work at the end of her Warners Brothers contract expiration.
Between 1942 and 1968 she was in only 19 films; she acted in numerous theatre plays; and married Henry Ross in 1941 while she was appearing in the play Separate Rooms. She was 36 and he was 39, a West Point educated Manhattan surgeon.
She worked in television frequently, for example appearing in the CBS Studio One presentation June Moon, in June 1949; the CBS Prudential Family Playhouse program Ruggles of Red Gap in June 1951; and appeared as "Martha Morrison" in the television drama Ben Casey 2-part episode "A Cardinal Act of Mercy" which aired January 14 and 21 in 1961, and for which she won an Emmy Award for "Outstanding Performance in a Supporting Role By an Actress."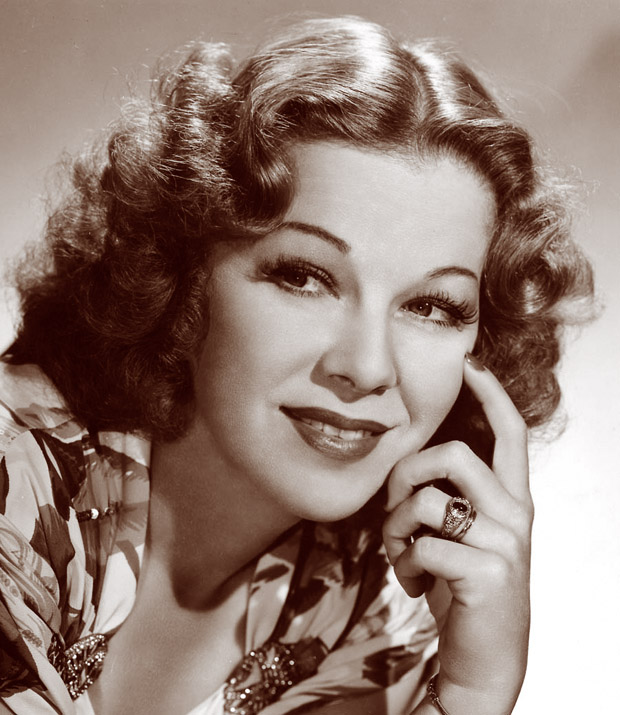 She made all told 122 films; the first being a small bit part in Lucky Boy in 1928, and the final film Tiger by the Tail in 1968. She briefly retired, but boredom drove her back to stage work, and she appeared in play Forty Carats in 1969. Shortly thereafter, though, she was diagnosed with lung cancer.
Died. Glenda Farrell, 66, actress; of lung cancer; in Manhattan. Often cast as a tough babe with hair and heart of gold, Farrell began her screen career as a gangster's moll in the 1930 film classic Little Caesar. She went on to wisecrack her way through scores of Hollywood movies, including I Am a Fugitive from a Chain Gang (1932), Gold Diggers of 1937 and the Torchy Blane series. Weary of being typecast, she made a deft transition in the 1950s to motherly roles on television and Broadway. Time Magazine Obituary, May 17, 1971
Summary:
Glenda Farrell (June 30, 1904 – May 1, 1971) was an American film actress. She was 5'3" with naturally brown hair and brown eyes. She is interred at the U.S. Military Academy Post Cemetery, West Point, New York. She has a star on the Hollywood Walk of Fame at 6524 Hollywood Boulevard.
---
Links:
Time Magazine review of the play Forty Carats (1969)
Leonard Maltin brief biography online
Wikipedia has a more robust Glenda Farrell biography with a film list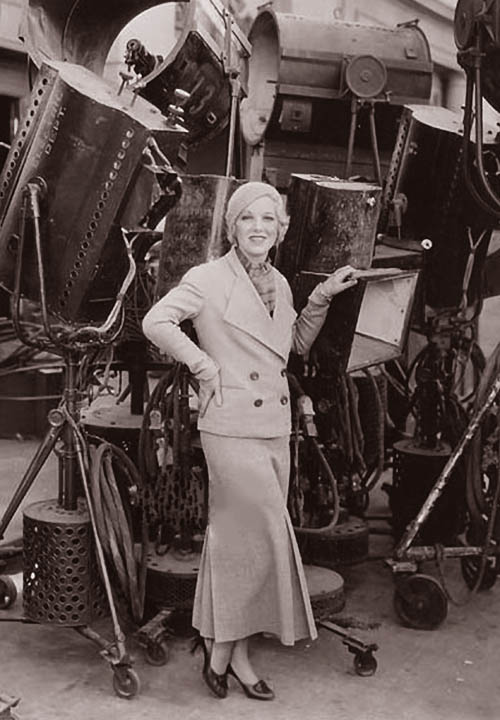 ---
Original page April 8, 2008 | Updated April 2013
---