Photo picture images of the battleship USS Arkansas
---
1911
USS Arkansas being built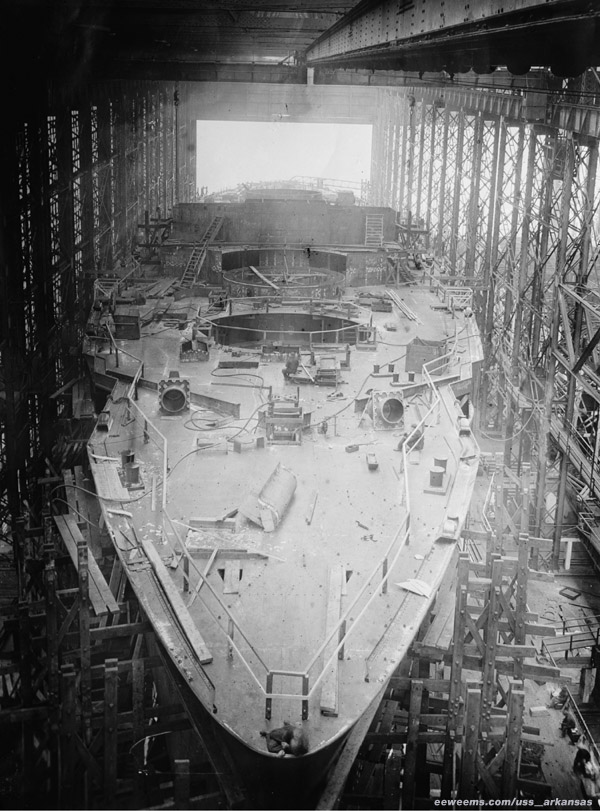 [Below] The USS Arkansas under construction in 1911.
Photo courtesy of Michael Pocock's Maritime Quest.
---
1912
Taft aboard the USS Arkansas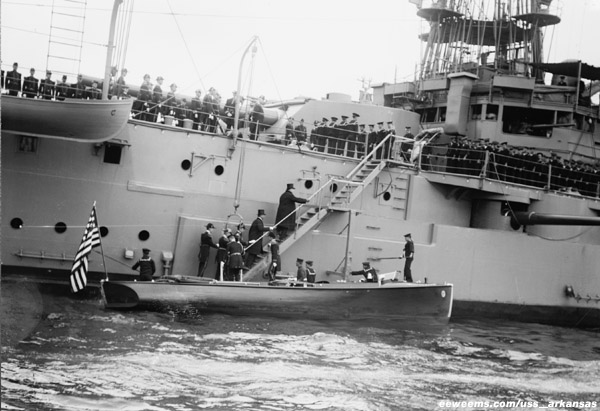 President William Taft boarding the USS Arkansas in 1912.
Click to enlarge this photo.
---
1916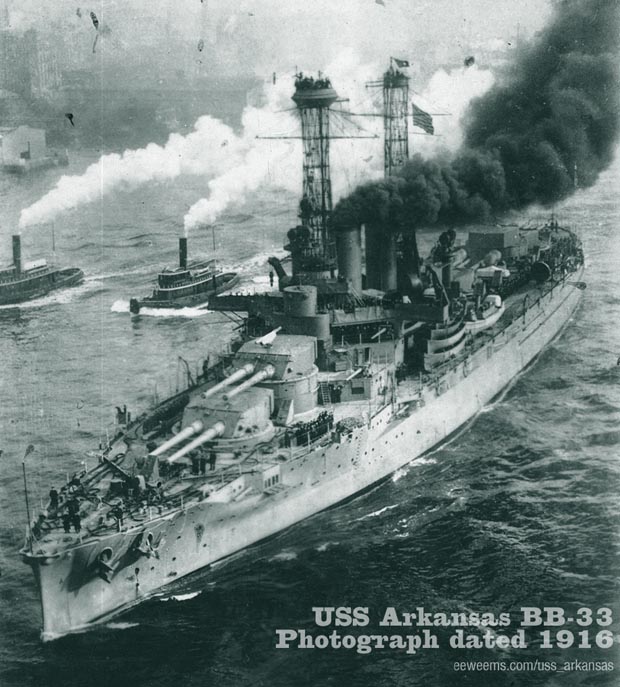 The USS Arkansas in 1916. Courtesy of the Steve Weems collection.
See this 1916 photo enlarged
---
1916 in harbor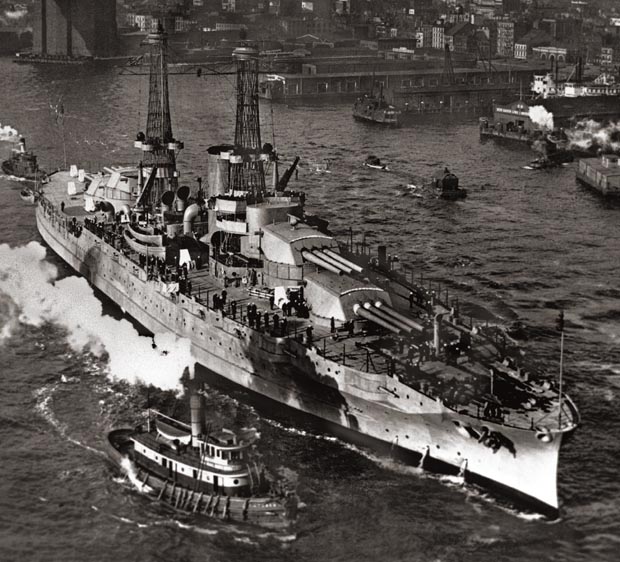 1916 leaving harbor - see enlarged
---
1927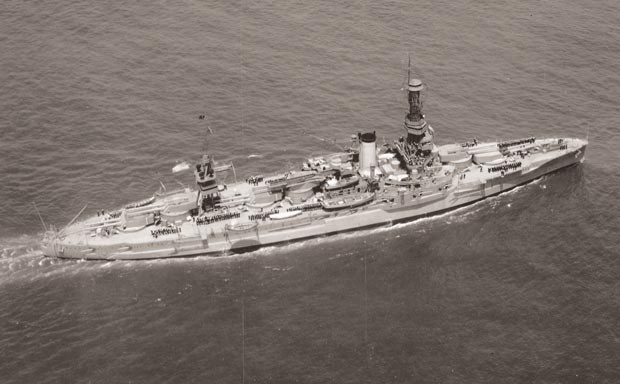 ---
Early 1920s at sea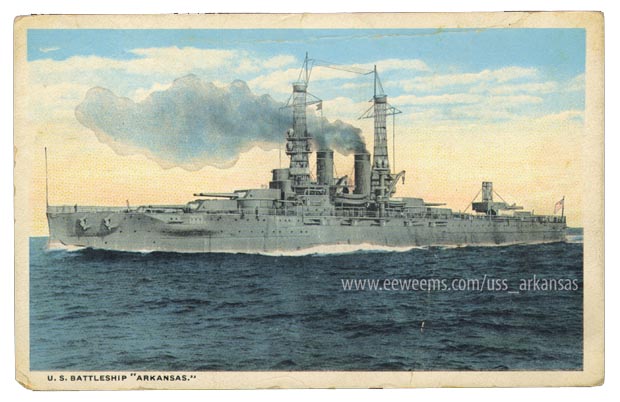 Click image to enlarge - Postcard USS Arkansas
---
1942 refit

USS Arkansas after 1942 refit.
Notice the"basket" mast has been replaced
with the "tripod" mast.
Also, a whole smoke stack has been removed.
Click image to enlarge to 1000 pixels.
---
1945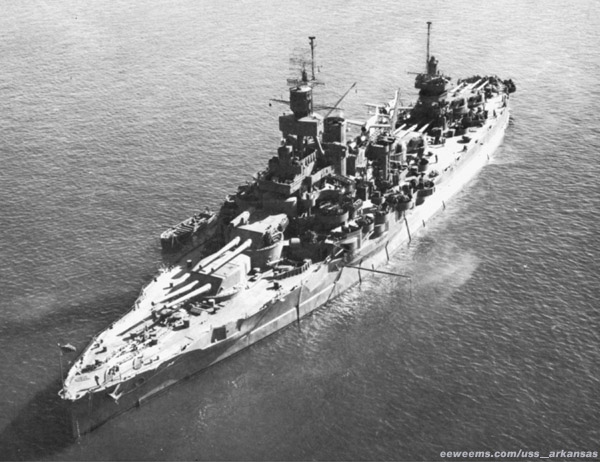 The USS Arkansas in 1945.
---
July 25, 1946
The Baker Atomic Test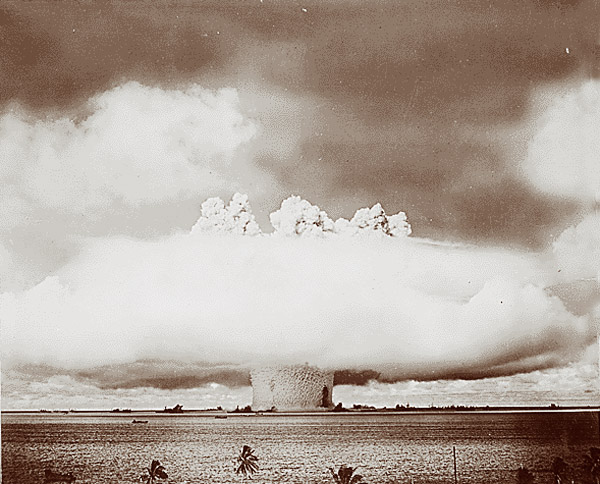 A photo of the "Baker" test during Operation Crossroads held at Bikini Atoll. The dark shape being lifted into the water column is usually identified as the "Arky."