---
eeweems.com Self Help Page
Getting Your Book Into Print
Get your book published, indexed, bar coded, and the legal protection of a copyright registration.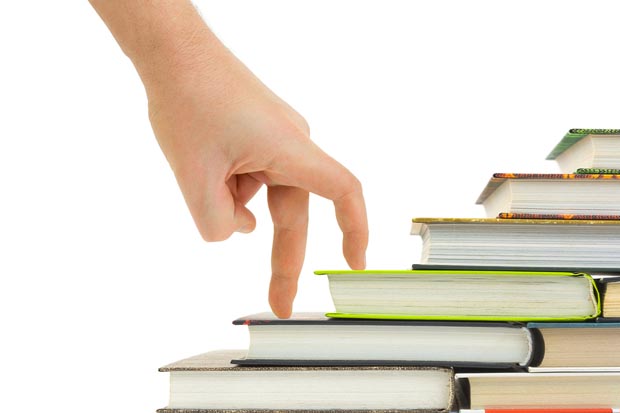 ---
Please also see my page promoting my Book Design services.
---
Simple Steps To Getting Into Print:
1. WRITTEN / DESIGNED
Get your book designed, prepped and ready for printing (more on this below "Getting Help")
2. GET AN ISBN NUMBER
ISBN stands for International Standard Book Number.
If you want to sell your book through Amazon, Barnes & Noble, Borders, Libraries and other book outlets, you have to have an ISBN - - this is how the book industry keeps track of the millions (or billions) of books there are (it's also how they order them, so there's hardly no way around this step.)
These links below are the only legal ISBN number suppliers for publishers/writers in the United States (if you are producing your book for a different market than the United States, you will need a different numbering scheme):
3. COPYRIGHT WITH LIBRARY OF CONGRESS
This is a registration process in which you must eventually send two copies of your work for the collection of the Library of Congress. It is also the FIRST legal defense you have against plagiarists and other people who might try to pawn off your work as their own.
How long does it take to register a copyright?
In August 2012, the copyright office was listing e-filings as taking up to 2.5 months, and paper filings (through the mail) taking up to 6.5 months to process.
In special cases, you might want to PRE-REGISTER YOUR COPYRIGHT. It costs more (You may register an unpublished work for $35 via copyright office online, without preregistering it. There is also a nonrefundable filing fee for preregistration of $115.) but if you're not finished with your book and are afraid you might be ripped-off before you get it into print, this is a legal option to protect you and your work. Go to the online Pre-register page at the Library of Congress to pursue this special situation: pre-register.gov
4. GET YOUR BAR CODE
The barcode on your book's back cover contains info about your book and it's ISBN number. This is how retail outlets usually scan and ring up your book sales in their stores. Typically only two kinds of bar codes are used for books "EAN" and "UPC" - - UPC is for books selling through gift shops, grocery stores, etc. EAN is for books selling through book store outlets such as Borders, Barnes and Noble, Amazon and so forth. Basically, you almost absolutely have to have one unless you're going to sell your book one at a time in person or through (for example) your own website.
Free online Bar Code generators:

5. BOOKS IN PRINT
The database "Books in Print" is the chief method bookstores, libraries and other organizations find and research books that are available for purchase. To get your book into this list, you must register as your books publisher with www.bowker.com, the people who maintain both Books In Print and the other database Publishers Authority Database.
6. MARKET YOUR BOOK
No one can buy your book if they don't know about it. Unless you've got a contract with a publisher who takes care of these actions for you, it is up to you to promote your book.
Use social media (Facebook, Twitter, etc) to get the word out that your book is in production, when it arrives say "it's here" and after it's out keep telling the world. Create a website promoting the book. Try to get attention for your book from your regional publications: newspapers, magazines, blogs, etc. Local libraries might wish to include your book in their collections.
If you cannot do these things on your own, hire someone. There are many experts online who do this for a living. One that I like for the regular email newsletter that they send out is:
7. GETTING HELP
Obviously, I offer my services for hire for book design and more (particularly web site creation). I have a house full of books and designing them is fun.
But YOU can do it yourself.
Doing it yourself
You can create book design on your own using basic software packages like Microsoft Word among many others (I use Adobe InDesign, and for many years used QuarkXpress).
I suggest you collect a few professionally made books that you have seen which have layout design that you like and imitate them closely. Pay attention to how far the words on your page appear from the edge of the page, from the top of the page, the bottom and from the inside binding, and compare this to your examples. If you need to, get out a ruler and print out pages from your book and measure these distances, then compare that with the professionally made books you've got on hand. You should have approximately the same distances.
Why is it important to layout your book correctly?
You want your book to be taken seriously and to not immediately strike a potential reader as looking "wrong."
Things to remember:
The goal is not to pack as much as you can onto a single page in order to save money. The goal is to make it as comfortable as possible for the reader to enjoy your book without any discomfort. The distance of words from the edge of a page is important, how closely the lines are together is also important. Cramped text that crowds the reading area will tire the eyes of your reader. The "white space" is essential for making it easy for your reader to focus without distraction so that they can easily enter the world of your book. The last thing you want to do is to take an interested reader and make it too hard for them to enjoy your writing.
8. GET PAID
You wrote the book, you got it out into the hands of readers, and they are delighted. Your success can cause a number of things to happen that will benefit you and perhaps spur you to write even more, or perhaps this is the only book you had inside you and now you just want to reap the rewards.
Get an attorney. Make sure you have legal advice when it comes to signing contracts with people or companies that have noticed your success, however big or small, and are ready to "help you" by jumping onboard. Intellectual property theft is very real and a very big business. Do not lose control of your hard labor (and success) by entrusting it to some other entity that is telling you that you "need them" to continue moving forward. Get an attorney to help check out your options and to make sure you don't fall into a legal trap.
Last tip (it's a repeat): Get your book copyrighted: www.copyright.gov
---
See my Book Design services page at www.erikweems.com
Call me at 202-536-5575 or 804-545-0575