---
eeweems.com Self Help Page
Sir Gawain and the Green Knight
Published Translations
HONI SOYT QUI MAL PENCE*
See much expanded information at the web site www.sirgawainandthegreenknight.org
---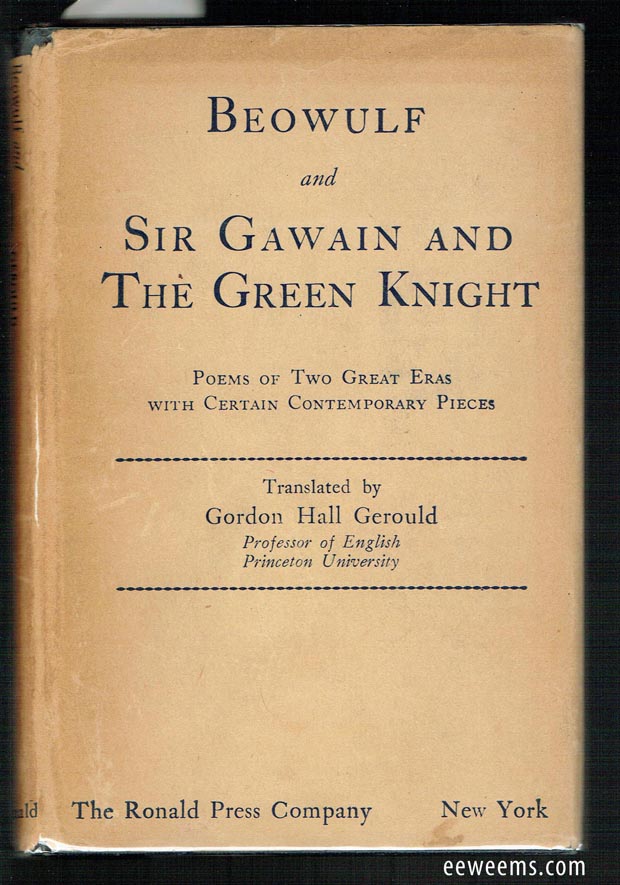 Beowulf and Sir Gawain and the Green Knight.
Poems of Two Great Eras with Certain Contemporary Pieces
Newly Translated by Gordon Hall Gerould
Professor of English, Princeton University
The Ronald Press Company, New York
Copyright 1929, 1933, 1935
230 pages
This edition is the one that used to be commony found in public libraries prior to the post-digital purge. Gerould's Sir Gawain and the Green Knight is a dignified version of the tale with attention given to translation fidelity. The end section is a supplementary series of notes on the translation work and is very informative, covering issues important to understanding Sir Gawain up to the time of this books publication..
The book ends with "HONI SOYT QUI MAL PENCE"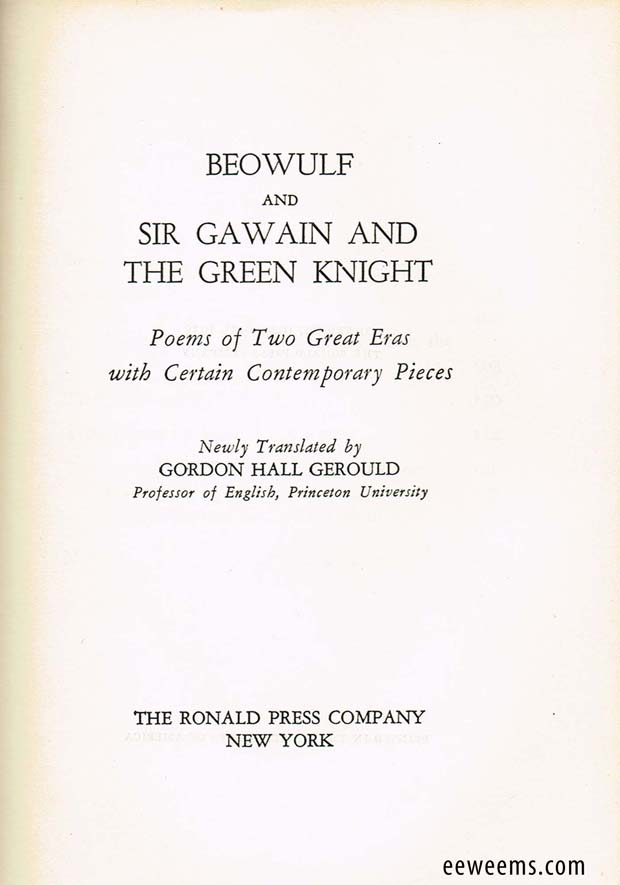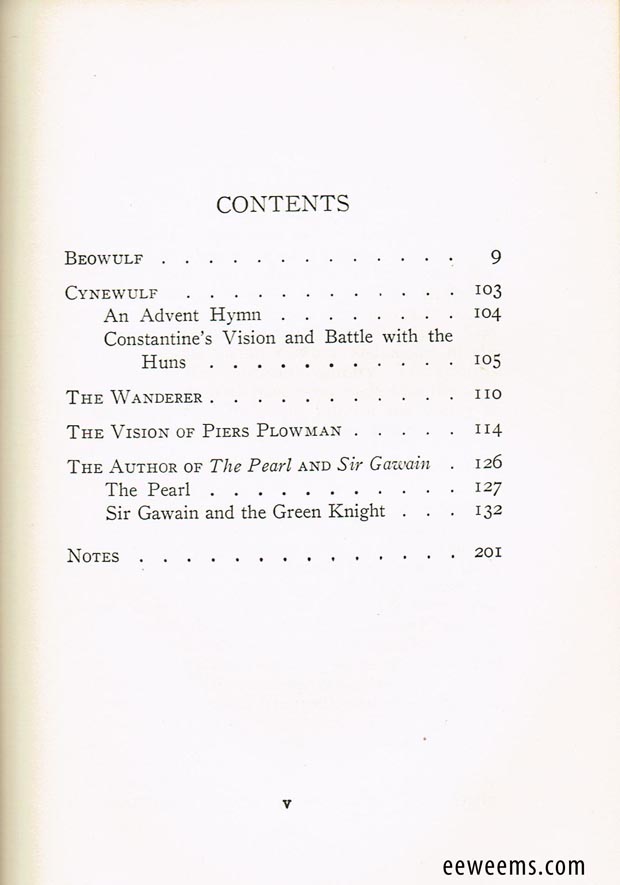 ---
* The book (from the Cotton Nero A.x. manuscript) ends with "HONI SOYT QUI MAL PENCE" - This is a Anglo-Saxon motto derived from Old Frenchm neaing roughly "shame to he who thinks evil of it" though it is more often streamlined to be "shame to him who finds evil here"
---
See much expanded information at the web site www.sirgawainandthegreenknight.org
---
Site from eeweems.com
---