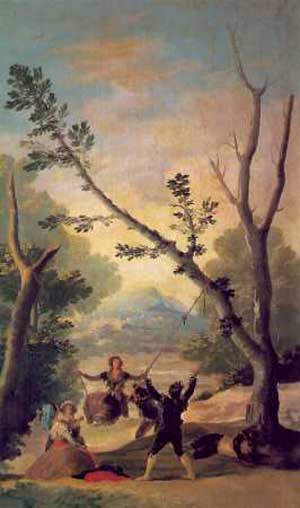 The Swing
Also called "The Kite"
1886 - 1787 Oil on canvas
38 5/8 inches by 66 1/2 inches
169 cm x 98 cm
Esther Koplowitz Collection, Madrid Spain
This painting is one of the 14
paintings stolen from Koplowitz on August 8, 2001.
UPDATE: The paintings were later recovered in
2002 through a sting operation.
A complete F.B.I. report can be read here.
The U.K. Guardian has a news story about this here.