Special Over Size Page - Chesterfield County Virginia
The Varina - Enon Suspension Bridge over the James River near Dutch Gap, Virginia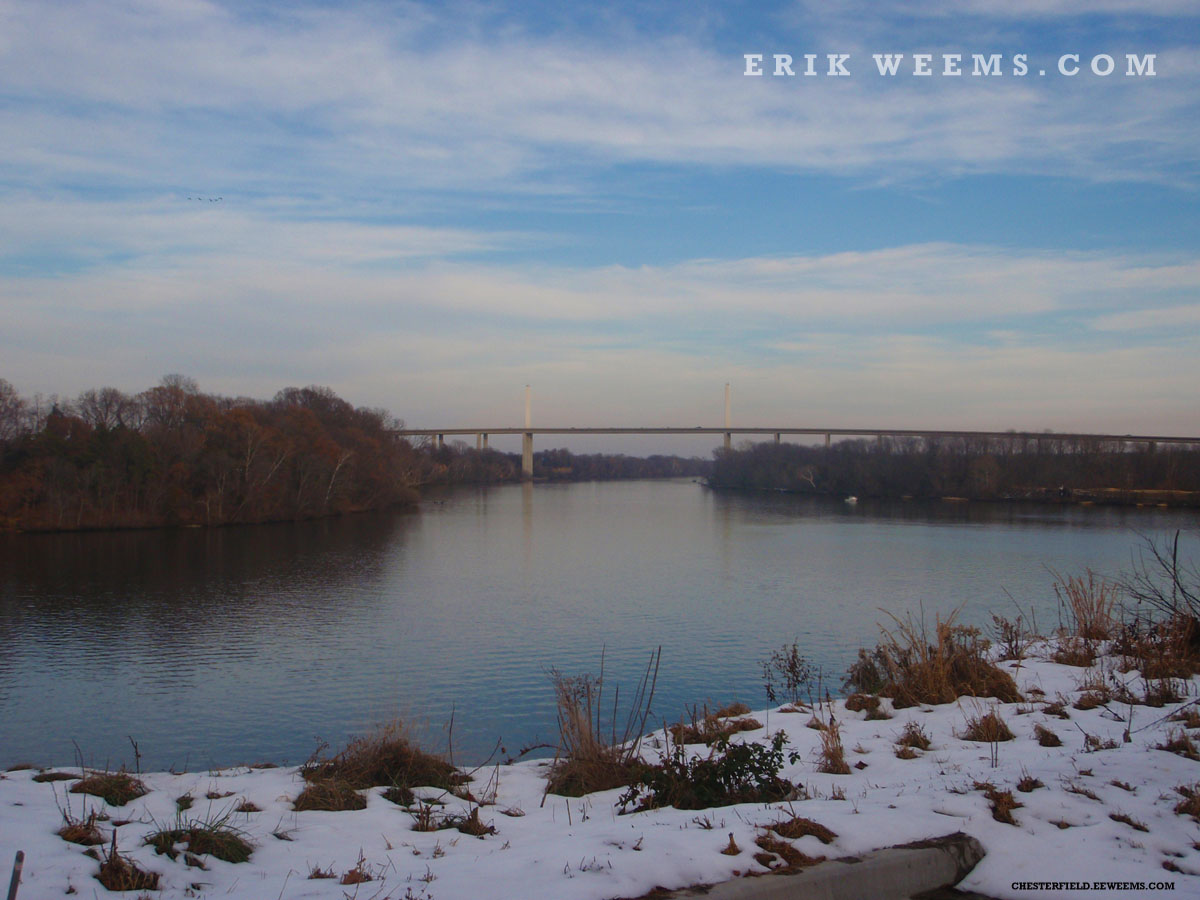 [Above] The Varina-Enon Suspension Bridge that crosses over the James River on the 295 highway
near Dutch Gap and Richmond Virginia . Picture January 2011. Copyright Erik Weems.
Photos of Chesterfield County (Click to enlarge):
Dogwoods blooming in Chesterfield County, Central Virginia.
Click images to see much larger version.
Cosby Lake in Chesterfield, near Ironbridge Road. Click to see larger versions.
---