Flap text from the dusk jacket of the Robert Hughes' Goya book

Goya, by Robert Hughes.
United States Edition
Hardcover, 448 pages, published by Knopf
ISBN: 0394580281 
Printed in Spain
See our extensive Hughes page here

ROBERT HUGHES, who has stunned us with comprehensive works on subjects as sweeping and complex as the history of Australia (The Fatal Shore), the modern art movement (The Shock of the New), the nature of American art (American Visions), and the nature of America itself as seen through its art (The Culture of Complaint), now turns his renowned critical eye to one of art history's most compelling, enigmatic, and important figures, Francisco Jose de Goya y Lucientes. With characteristic critical fervor and sure-eyed insight, Hughes brings us the story of an artist whose life and work bridged the transition from the eighteenth-century reign of the old masters to the early days of the nineteenth-century moderns.
With his salient passion for the artist and the art, Hughes brings Goya vividly to life through dazzling analysis of a vast breadth of his work. Building upon the historical evidence that exists, Hughes tracks Goya's development, as man and artist, without missing a beat, from the early works commissioned by the Church, through his long, productive, and tempestuous career at court, to the darkly sinister and cryptic work he did at the end of his life.
In a work that is at once interpretive biography and cultural epic, Hughes grounds Goya firmly in the context of his time, taking us on a wild romp through Spanish history; from the brutality and easy violence of street life to the fiery terrors of the Holy Inquisition to the grave realities of war, Hughes shows us in vibrant detail the cultural forces that shaped Goya's work.
Underlying the exhaustive, critical analysis and the rich historical background is Hughes's own intimately personal relationship to his subject. This is a book informed not only bty lifelong love and study, but by his own recent experiences of mortality and death. As such this is a uniquely moving and human book; with the same relentless and fearless intelligence he has brought to every subject he has ever tackled, Hughes here transcends biography to bring us a rich and fiercely brave book about art and life, love and rage, impotence and death. This is one genius writing at full capacity about another—and the result is truly spectacular.
---
ROBERT HUGHES was born in Australia in 1 938. Since 1970 he has lived and worked in the United States, where until 2001 he was chief art critic for Time, to which he still contributes. His books include The Shock of the Nes0, The Fatal Shore, Nothing If Not Critical, Barcelona, The Culture of Complaint, and American Visions. He is the recipient of a number of awards and prizes for his work.
See our extensive Hughes page here
TO VIEW THE PERSONAL PROMOTIONAL TOUR 
SCHEDULE THAT HUGHES IS MAKING, GO HERE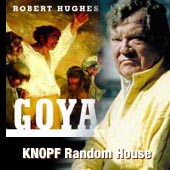 ---
Related:
---
AMAZON
Goya The Terrible Sublime - Graphic Novel - (Spanish Edition) - Amazon
---
Goya: His Life & Works in 500 Images: An illustrated account of the artist, his life and context, with a gallery of 300 paintings and drawings – 256 pages, Lorenz Books, 2015 - Amazon
---

"From this headlong seizure of life we should not expect a calm and refined art, nor a reflective one. Yet Goya was more than a Nietzschean egoist riding roughshod over the world to assert his supermanhood. He was receptive to all shades of feeling, and it was his extreme sensitivity as well as his muscular temerity that actuated his assaults on the outrageous society of Spain." From Thomas Craven's essay on Goya from MEN OF ART (1931).
"...Loneliness has its limits, for Goya was not a prophet but a painter. If he had not been a painter his attitude to life would have found expression only in preaching or suicide." From Andre Malroux's essay in SATURN: AN ESSAY ON GOYA (1957).
"Goya is always a great artist, often a frightening one...light and shade play upon atrocious horrors." From Charles Baudelaire's essay on Goya from CURIOSITES ESTRANGERS (1842).
"[An] extraordinary mingling of hatred and compassion, despair and sardonic humour, realism and fantasy." From the foreword by Aldous Huxley to THE COMPLETE ETCHINGS OF GOYA (1962).
"His analysis in paint, chalk and ink of mass disaster and human frailty pointed to someone obsessed with the chaos of existence..." From the book on Goya by Sarah Symmons (1998).
"I cannot forgive you for admiring Goya...I find nothing in the least pleasing about his paintings or his etchings..." From a letter to (spanish) Duchess Colonna from the French writer Prosper Merimee (1869).
---
---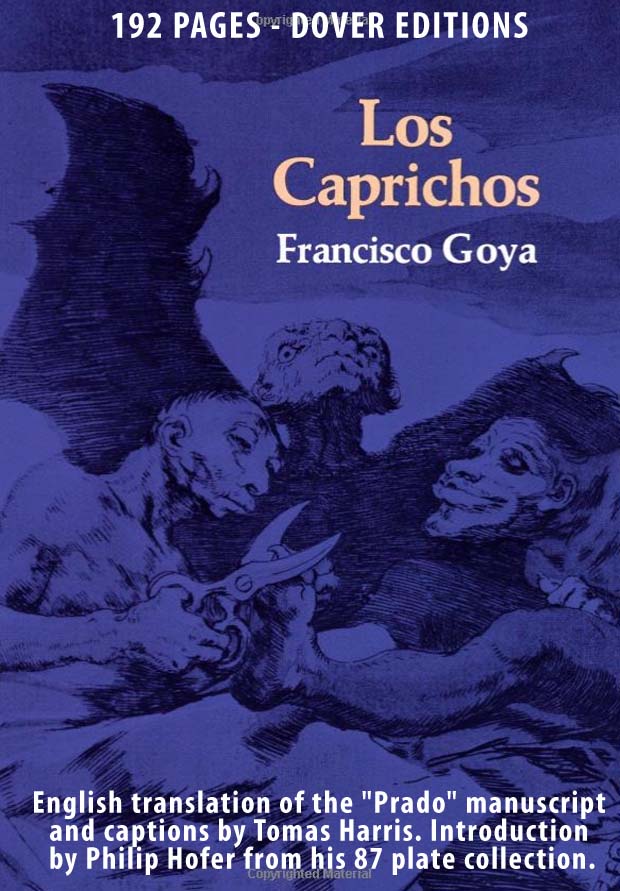 GOYA : Los Caprichos - Dover Edition - Amazon
---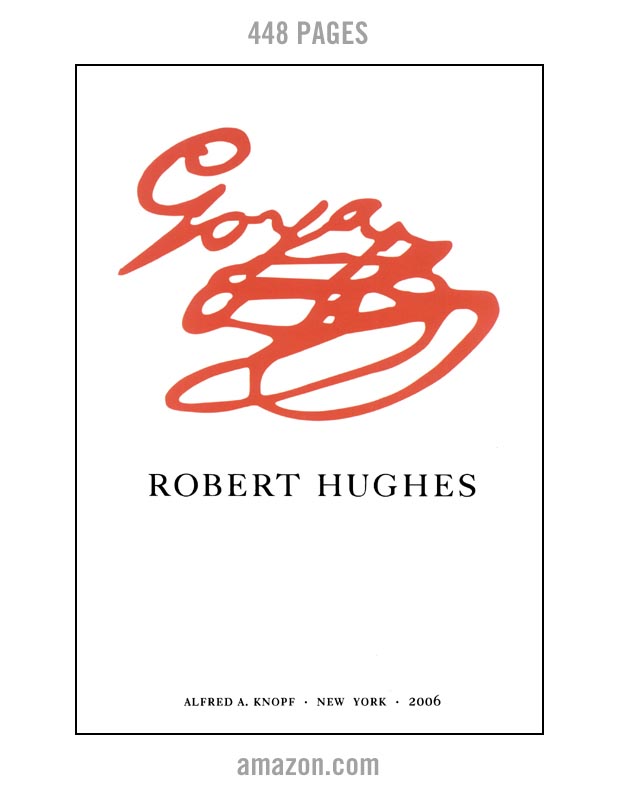 ---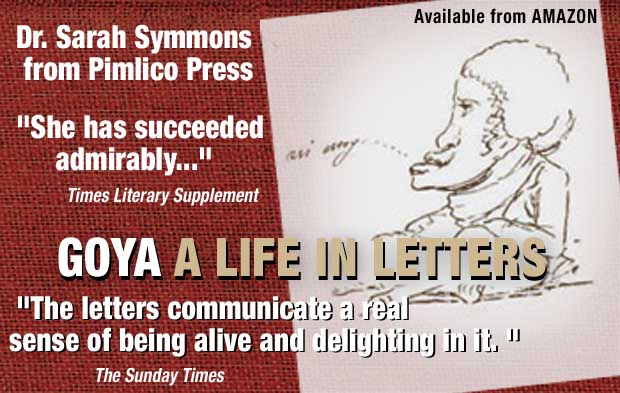 Goya: A Life in Letters
---