About Chesterfield County Districts
Midlothian
The community was named after the county in Scotland. It was originally settled as a coal mining area, part of the Richmond coal basin which extends below the James River . The latitude of Midlothian is 37.505N. The longitude is -77.649W. Average elevation is 364 feet.
Dale
This information is still being collected.
Matoaca
This information is still being collected.
Clover Hill
This area is named after the original 527 acre Clover Hill Plantation, which was located at the town of Winterpock, which was named for a farm called "Winterpock."
Bermuda
The "Bermuda 100" is the oldest continually inhabited area of Chesterfield County. The original settlement is located at the Eastern tip of the Bermuda Peninsula where the James and Appomattox Rivers meet. The original Bermuda village was recognized in 1691 by the Virginia General Assembly as an official port because of the deep water port facilities nearby. These ports were used for shipping lumber from Chesterfield County, an important industry for much of Chesterfield's history.
Below is a general map of Chesterfield area: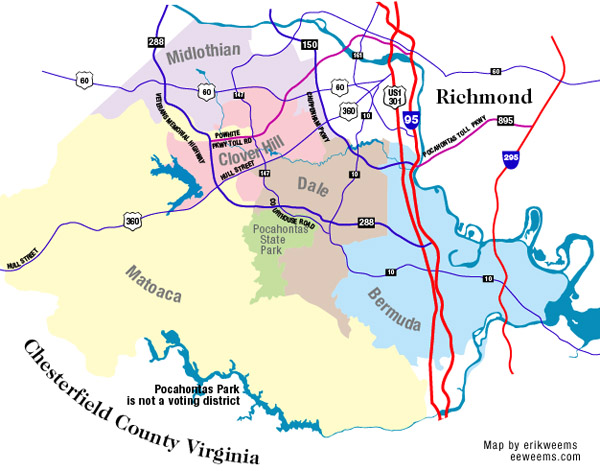 ---
ADC Map Book - Metro Richmond, Virginia: Includes : Lakeside, Tuckahoe, Innsbrook, West Creek, Chesterfield, Virginia Center, Business Parks, Richmond Intl. Airport Map, Downtown Detail, and (Street Map Books)
---
AMAZON: Old Dominion, New Commonwealth: A History of Virginia, 1607–2007
---
Photos by Erik Weems - for prints: prints@erikweems.com
---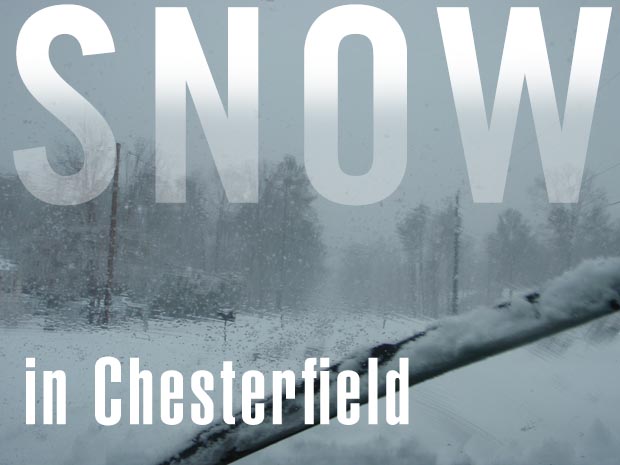 ---