Special Over Size Page - Chesterfield County Virginia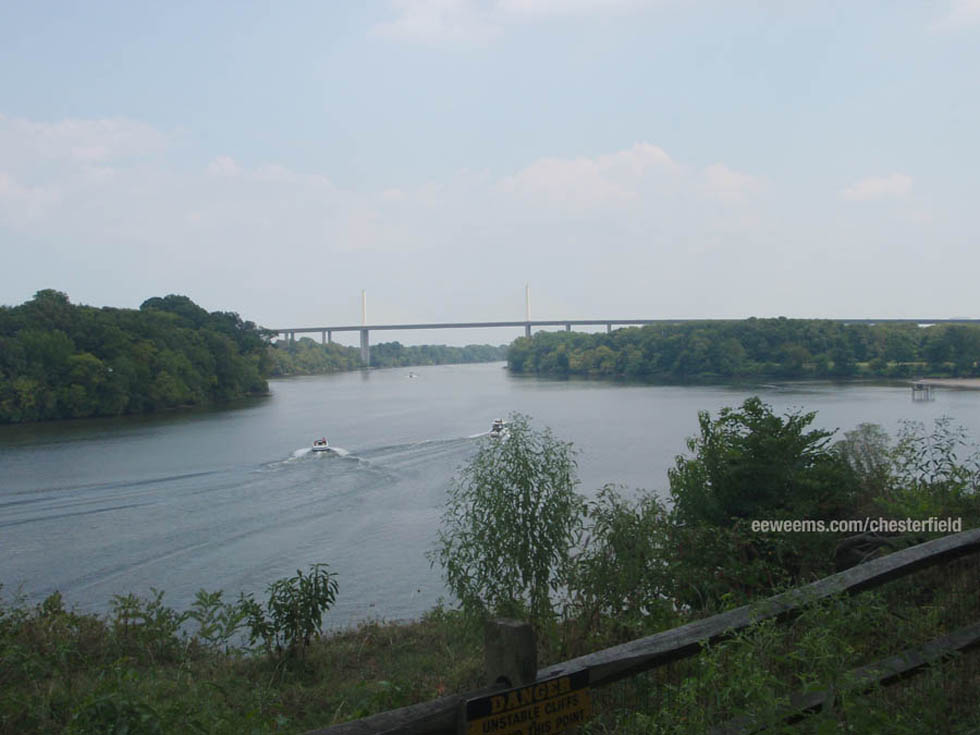 [Above] The I-295 James River Bridge at Dutch Gap, the 810 acre conservation area. Picture August 2008. Copyright Erik Weems.
Photos of Chesterfield County (Click to enlarge):
Dogwoods blooming in Chesterfield County, Central Virginia.
Click images to see much larger version.
Cosby Lake in Chesterfield, near Ironbridge Road. Click to see larger versions.
---