Articles on Frank Capra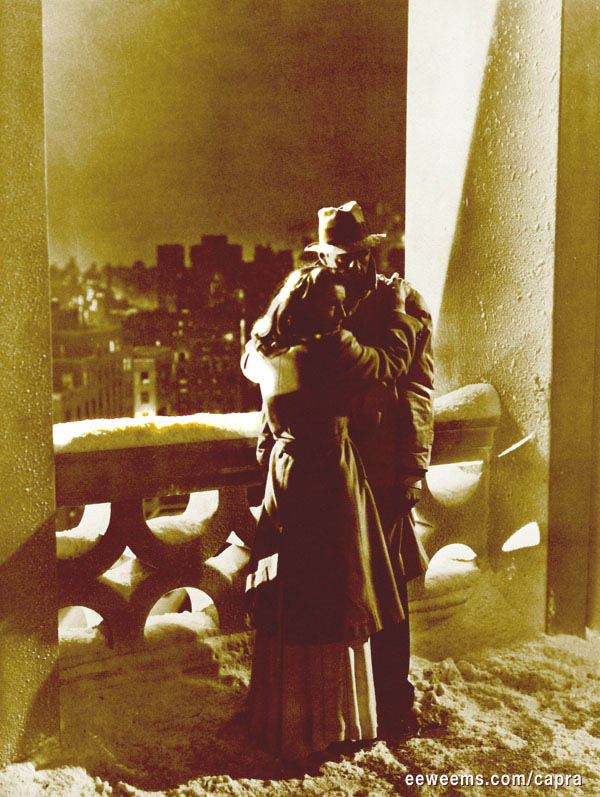 [Above: Still image from the rooftop suicide scene from Meet John Doe.]
Articles on or about Frank Capra

Born May 18, 1897 in Bisacquino, Sicily, Italy
Died September 3, 1991 in La Quinta, California
Biographical Timeline of Capra's Life 1897 - 1930
REVIEW: It Happened One Night from
May 1934 New Republic Magazine
REVIEW: It Happened One Night from
April 1935 The Nation Magazine
---
Other Pages:
Frank Capra, Jr., (1934-2007) Film producer
Glenda Farrell (appeared in Lady for A Day)
---
(Capra was asked where he would have ended up if he had not become a film director):
"With [Dr. Edwin] Hubble. As an astronomer. I could study the stars and the planets forever. I always wanted to know why, why... Pictures changed my mind. I was too far along in the movie business. But when I go back to [Capra's college] Caltech now and hear about things I'm not familiar with, like black holes, goddamn! I get mad. How the hell I ever refused that I don't know... But it seems like motion pictures have a terrible hold on me. I don't know what it is..."
(From Joseph McBride's book Frank Capra: The Catastrophe of Success, page 655.)
---
Original page 2005 | Updated April 2013
---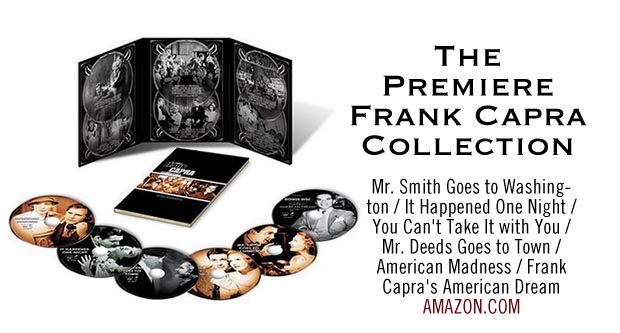 AMAZON: The Premiere Frank Capra Collection (Mr. Smith Goes to Washington / It Happened One Night / You Can't Take It with You / Mr. Deeds Goes to Town / American Madness / Frank Capra's American Dream)
---
---

---